Stands for the very best in men's tailoring
We present these men with modern classics – clothes that are simultaneously modern and classic.They purchase from us for all  kinds of suits, formal wear and casual wear.Whether you come to us for a bespoke suit or a shirt, we promise to provide the very best: the highest quality materials, design, craftsmanship and service, to ensure the best shopping experience possible.
An important thing to note is that lots of people use the terms "bespoke" and "made-to-measure" interchangeably. However they do not mean the same thing. "Bespoke" acquired its meaning from the manner in which patrons of custom tailoring secured materials for their garments. When a client chose a particular fabric, that piece was said to have "been spoken for". Consequently, in its most literal sense, Bespoke Tailoring, means the selection of clothing that is specifically for you. This is unlike "made-to-measure", which simply uses a basic, pre-existing template pattern, which is then adjusted to roughly your individual sizes.
Singapore's bespoke tailors
Welcome to Singapore and welcome to the website of the most famous Tailors in Singapore -Ladies and
Gents Tailors.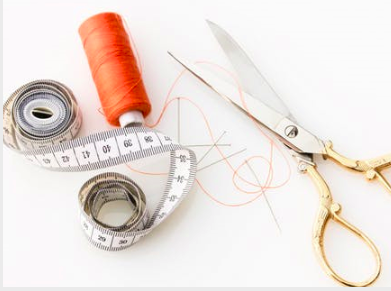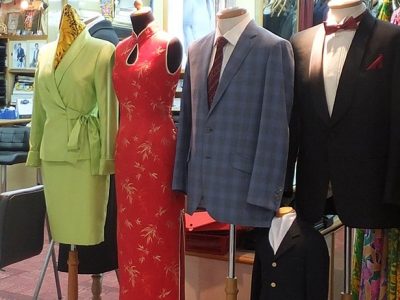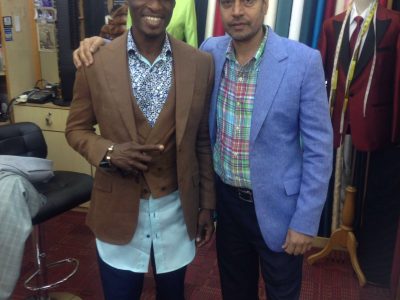 Bespoke Tailoring
Clothes made by Prince custom tailors have all the hallmarks you would expect from true bespoke tailoring: More than 20 measurements and body details are taken from the customer. Then a personal pattern will be hand-drawn and cut from scratch- not the basic, adjusted template pattern, as used by so many other tailors these days.
The Advantage of Bespoke Suits
Using your pattern, the cloth is then cut and trimmed, along with the finest linings and silks available. A single tailor is then given the parts of the garment to sew together, from the earliest fitting stages, to the final, complete suit. Each suit is completely hand-made, even down to the button holes. You may me be able to buy a great suit from a made to measure tailor, but it's not "bespoke".
Power to the Customer
Our bespoke tailoring gives you full creative control over the fabric utilized, as well as the cut, color, and style of the suits you purchase. We give you the opportunity to make your clothing a true extension of yourself by being totally involved in the creative process.